Dental Small Dogs
ROYAL CANIN® Dental Small Dogs - Complete feed for adult small breed dogs (weight between 1 and 10 kg) to support oral health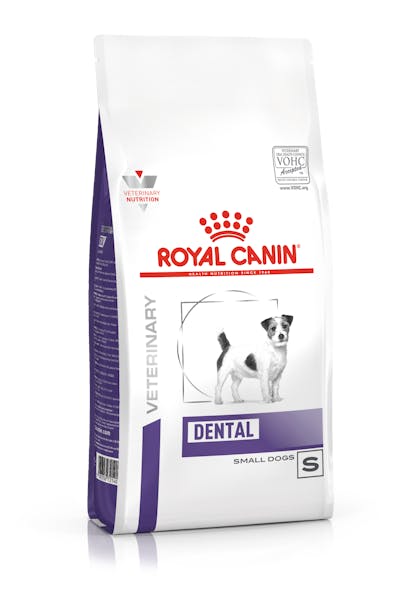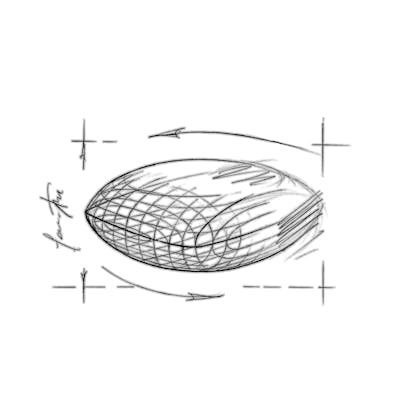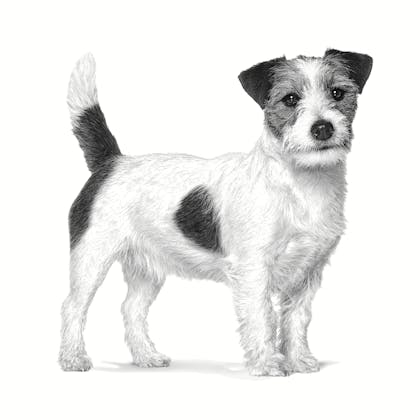 Brushing effect

The kibble's shape, texture and size help produce a mechanical brushing effect on teeth.

Tartar control

Nutrient that traps the calcium in saliva so reducing tartar deposits.

Urinary Health

Supports your dog's healthy urinary tract thanks to an adapted mineral balance.

Complete feed for adult small breed dogs (weight between 1 and 10 kg) to support oral health.ROYAL CANIN® Dental is specially formulated to help support and manage oral hygiene in small breed dogs.   This formula is clinically proven to effectively reduce the formation and build-up of tartar.    The shape and size of the kibble allows your dog to get good grasp with their teeth, penetrating the food to activate a brushing effect and ultimately reducing the accumulation of plaque and tartar.    This diet also supports urine dilution and helps to create an environment unfavourable to the formation of urinary crystals and stones.    As part of the ROYAL CANIN® Veterinary Range, it is important that this product is only given to your pet when recommended by a veterinary professional. Transitioning your pet from one diet to another should be a smooth and gradual process over a 7–10-day period. Please ensure you follow the correct rationing amount, especially when mix-feeding.
ANALYTICAL CONSTITUENTS: Protein: 25% - Fat content: 16% - Crude ash: 5.4% - Crude fibres: 4.5% .