Early Renal
ROYAL CANIN® Early Renal - Complete dietetic feed for adult dogs. Formulated to support renal function in the case of chronic renal insufficiency, through its restricted levels of phosphorus and high - quality proteins. EARLY RENAL dry is formulated for the earlier st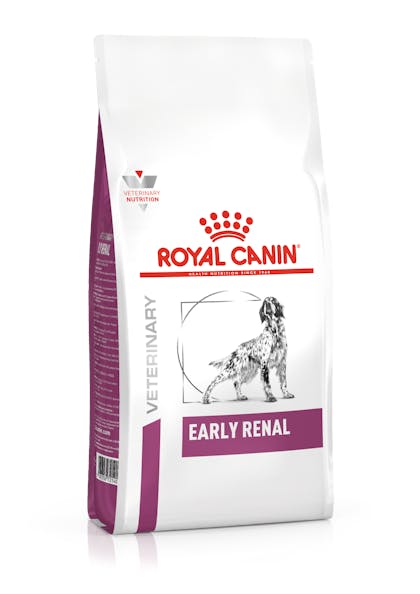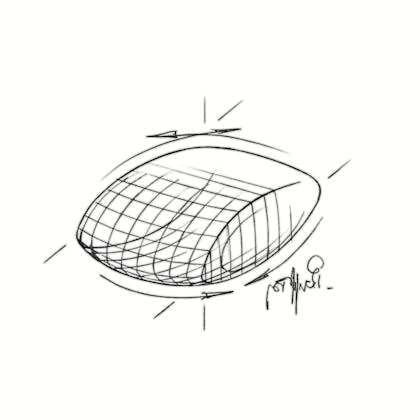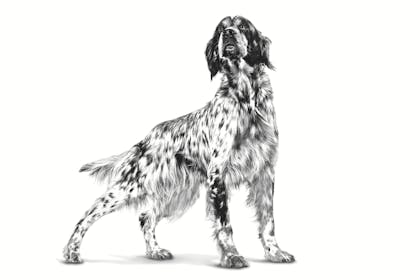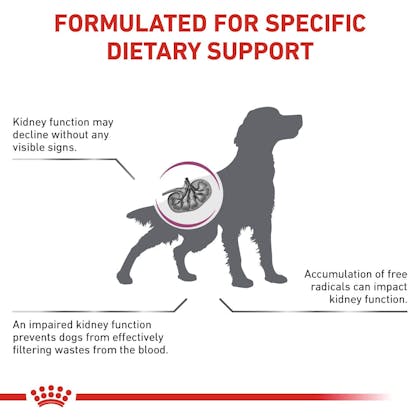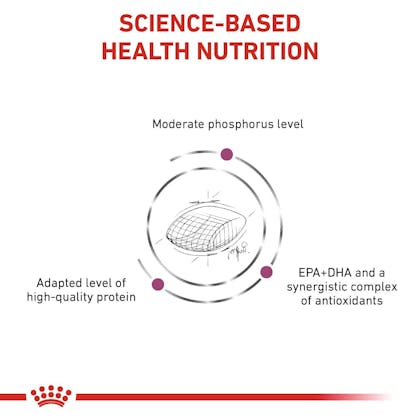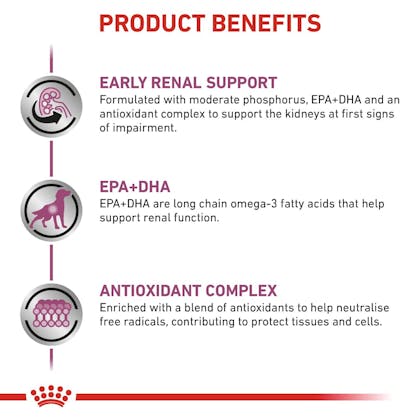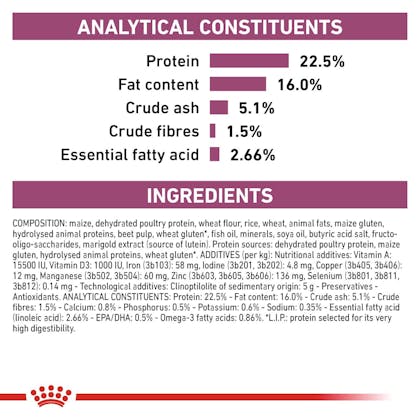 EARLY RENAL SUPPORT

Formulated with moderate phosphorus, EPA &DHA and an antioxidant complex to support the kidneys at first signs of impairment.

EPA+DHA

EPA & DHA are long chain omega-3 fatty acids that help support renal function.

ANTIOXIDANT COMPLEX

Enriched with a blend of antioxidants to help neutralise free radicals, contributing to protect tissues and cells.

Complete dietetic feed for adult dogs. Formulated to support renal function in the case of chronic renal insufficiency, through its restricted levels of phosphorus and high - quality proteins. EARLY RENAL dry is formulated for the earlier stages of chronic renal insufficiency.ROYAL CANIN® Early Renal is a dry kibble diet specially formulated to nutritionally support adult dogs in the early stages of Chronic Renal Insufficiency. Formulated with Omega-3 essential fatty acids and a moderate phosphorus content, ROYAL CANIN® Early Renal helps to support kidney function in cases of early onset renal insufficiency. This formula is also enriched with a synergistic blend of antioxidants that help to support overall wellbeing, while also helping to neutralise free radicals. For dogs with food aversion as a result of renal insufficiency, texture variety can help to attract them back to their food bowl. ROYAL CANIN® Early Renal is also available as a wet food product with thin slices in gravy. If your dog enjoys a mixed diet of wet and dry food, be sure to follow the on-pack feeding guides to ensure a healthy daily food intake for your dog.
ANALYTICAL CONSTITUENTS: Protein: 22.5% - Fat content: 16.0% - Crude ash: 5.1% - Crude fibres: 1.5% - Calcium: 0.8% - Phosphorus: 0.5% - Potassium: 0.6% - Sodium: 0.35% - Essential fatty acid (linoleic acid): 2.66% - EPA & DHA: 0.5% - Omega- 3 fatty acids: 0.86% .

| | | Adult weight | | | | |
| --- | --- | --- | --- | --- | --- | --- |
| | Thin | | Normal | | Overweight | |
| Dog's weight (kg) | grams | cup(s) | grams | cup(s) | grams | cup(s) |
| 2 | 53 | 5/8 | 47 | 4/8 | 40 | 4/8 |
| 4 | 90 | 1+1/8 | 79 | 1 | 68 | 6/8 |
| 6 | 121 | 1+4/8 | 107 | 1+2/8 | 92 | 1+1/8 |
| 8 | 151 | 1+6/8 | 133 | 1+5/8 | 114 | 1+3/8 |
| 10 | 178 | 2+1/8 | 157 | 1+7/8 | 135 | 1+5/8 |
| 15 | 241 | 2+7/8 | 212 | 2+4/8 | 183 | 2+1/8 |
| 20 | 299 | 3+4/8 | 263 | 3+1/8 | 228 | 2+6/8 |
| 25 | 354 | 4+2/8 | 311 | 3+6/8 | 269 | 3+2/8 |
| 30 | 406 | 4+7/8 | 357 | 4+2/8 | 308 | 3+5/8 |
| 35 | 455 | 5+3/8 | 401 | 4+6/8 | 346 | 4+1/8 |
| 40 | 503 | 6 | 443 | 5+2/8 | 383 | 4+4/8 |
| 45 | 550 | 6+4/8 | 484 | 5+6/8 | 418 | 5 |
| 50 | 595 | 7+1/8 | 524 | 6+2/8 | 452 | 5+3/8 |
| 55 | 639 | 7+5/8 | 563 | 6+6/8 | 486 | 5+6/8 |
| 60 | 682 | 8+1/8 | 601 | 7+1/8 | 519 | 6+1/8 |
| 70 | 766 | 9+1/8 | 674 | 8 | 582 | 6+7/8 |
| 80 | 847 | 10+1/8 | 745 | 8+7/8 | 644 | 7+5/8 |