Neutered Junior Medium Dogs
ROYAL CANIN® Neutered Junior Medium Dogs - Complete feed for neutered medium breed puppies (adult weight: 11 to 25 kg) with a tendency to gain weight and skin sensitivity - From neutering up to 12 months old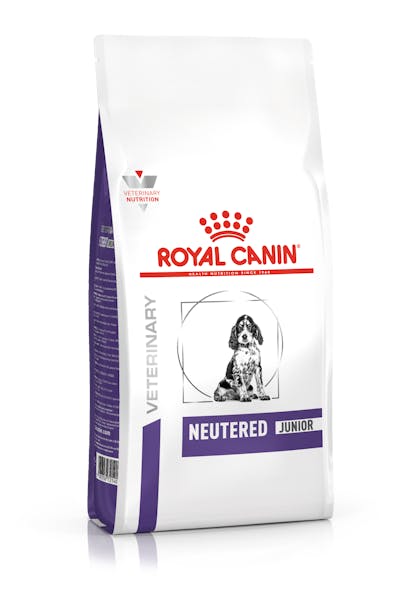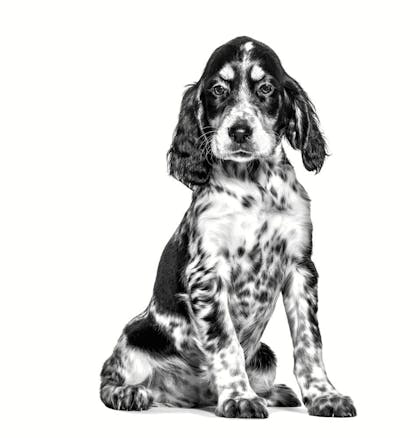 Optimal Growth

Designed to support a healthy growth of puppies, thanks to the right energy content and balanced intake of protein and minerals.

Ideal Bodyweight

A moderate calorie and fat formula, and a right balance of appetite-supporting fibres, help puppies keep their optimal bodyweight during growth.

Natural defences support

A complex of antioxidants (including vitamin E) and prebiotics to help support natural defences during growth period.

Support your neutered puppy's health with ROYAL CANIN® Neutered Junior: ROYAL CANIN® Neutered Adult is a precisely balanced nutritious diet that is specially formulated to help neutered puppies maintain an optimal weight. Optimal growth: Thanks to its optimal energy content and nutritional balance of protein and minerals, this diet is purposely designed to support the healthy growth of neutered puppies. Ideal body weight: To help puppies maintain an ideal body weight during growth, this formula contains a moderate calorie and fat content, as well as an ideal balance of appetite-supporting fibres.Natural defence support: This formula also contains a synergistic combination of essential antioxidants – including vitamin E – and prebiotics to help support your puppy's natural defences during the growth period.Important to note: As part of the ROYAL CANIN® Veterinary Range, it is important that this product is only given to your pet when recommended by a veterinary professional. Transitioning your pet from one diet to another should be a smooth and gradual process over a 7–10-day period. Please ensure you follow the correct rationing amount, especially when mix-feeding.
ANALYTICAL CONSTITUENTS: Protein: 30% - Fat content: 17% - Crude ash: 6.7% - Crude fibres: 2.6%