Satiety Weight Management (Wet)
ROYAL CANIN® Satiety Weight Management (Wet) - Complete dietetic feed for adult dogs. Formulated for reduction of excessive body weight. This feed has a low energy density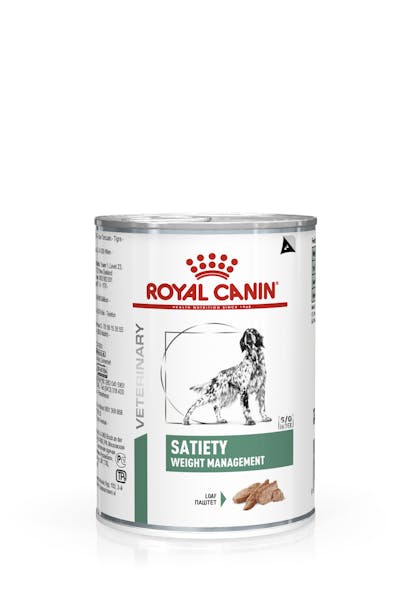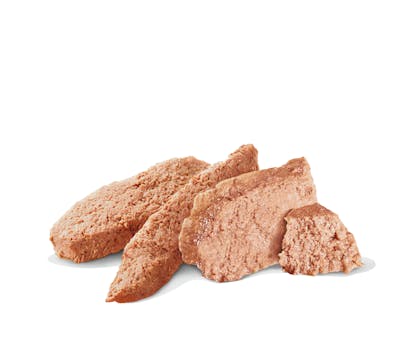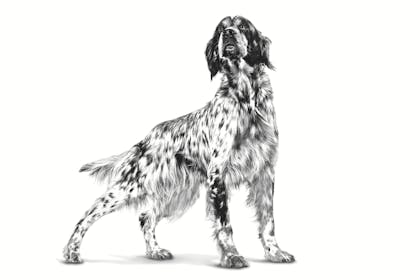 Muscle Mass Maintenance

High protein content helps maintain muscle mass during weight loss.

Effective Weight Management

Helps provide safe weight loss and avoid weight regain.

Begging Control

Nutritional concept that helps keep dogs satisfied between meals.

Complete dietetic feed for adult dogs. Formulated for reduction of excessive body weight. This feed has a low energy density.
ANALYTICAL CONSTITUANTS: Protein: 8.0% - Fat content: 2.0% - Crude ash: 1.0% - Crude fibres: 2.0% - Moisture: 83.0% - metabolisable energy: 579KCal/Kg.

| Ideal weight (kg) | Start | - | After 4 weeks | - | Maintenance | - |
| --- | --- | --- | --- | --- | --- | --- |
| - | (g) | Can 410 g | (g) | Can 410 g | (g) | Can 410 g |
| 2 | 191 | 2/4 | 164 | 2/4 | 180 | 2/4 |
| 4 | 321 | 3/4 | 275 | 3/4 | 303 | 3/4 |
| 6 | 435 | 1 | 373 | 1 | 410 | 1 |
| 8 | 540 | 1 + 1/4 | 463 | 1 + 1/4 | 509 | 1 + 1/4 |
| 10 | 638 | 1 + 2/4 | 547 | 1 + 1/4 | 602 | 1 + 2/4 |
| 15 | 865 | 2 | 741 | 1 + 3/4 | 815 | 2 |
| 20 | 1 073 | 2 + 2/4 | 920 | 2 + 1/4 | 1 012 | 2 + 2/4 |
| 25 | 1 268 | 3 | 1 087 | 2 + 3/4 | 1 196 | 3 |
| 30 | 1 454 | 3 + 2/4 | 1 247 | 3 | 1 371 | 3 + 1/4 |
| 35 | 1 633 | 4 | 1 399 | 3 + 2/4 | 1 539 | 3 + 3/4 |
| 40 | 1 805 | 4 + 2/4 | 1 547 | 3 + 3/4 | 1 701 | 4 + 1/4 |
| 45 | 1 971 | 4 + 3/4 | 1 690 | 4 | 1 859 | 4 + 2/4 |
| 50 | 2 133 | 5 + 1/4 | 1 828 | 4 + 2/4 | 2 011 | 5 |
| 55 | 2 291 | 5 + 2/4 | 1 964 | 4 + 3/4 | 2 160 | 5 + 1/4 |
| 60 | 2 446 | 6 | 2 096 | 5 | 2 306 | 5 + 2/4 |