SATIETY WEIGHT MANAGEMENT
Complete dietetic feed for adult cats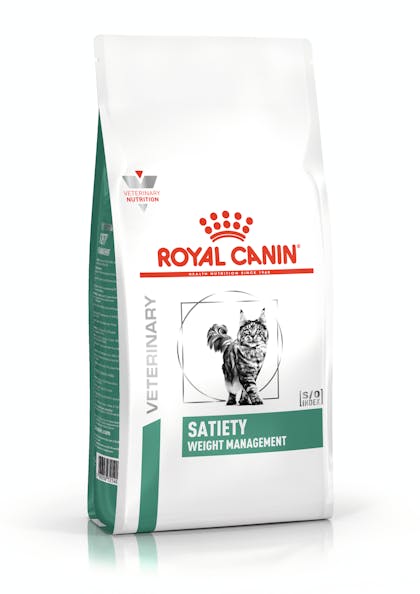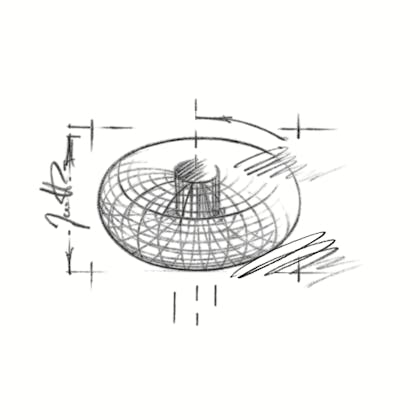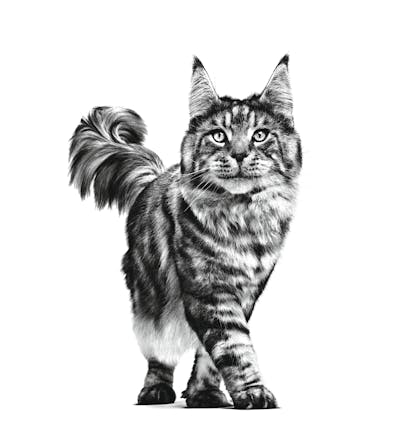 תומך בניהול משקל יעיל

מספק ירידה בטוחה במשקל ומסייע במניעת חזרה למשקל. 97% מהחתולים יורדים במשקל תוך 3 חודשים.

תמיכה בקבצנות

רמת סיבים טבעית גבוהה שומרת על חתולים מרוצים בין הארוחות. עוזר לשלוט בקבצנות אצל 82% מהחתולים במהלך ירידה במשקל

תחזוקת מסת שריר

תכולת חלבון גבוהה מסייעת לתמוך בירידה בריאה במשקל תוך שמירה על מסת שריר.

Benefits: Effective weight reduction and maintenance / Begging control / Muscle mass maintenance / S/O index ROYAL CANIN® Satiety Weight Management is specifically formulated to help support healthy weight reduction and maintenance in overweight adult cats. When tested in a Royal Canin study, an impressive 97% (1) of cats lost weight in 3 months of eating ROYAL CANIN® Satiety Weight Management. A high level of natural fibres helps to keep cats satisfied between meals. When tested, this diet helped to control begging in 82% (2) of cats during weight loss. This formula contains a high level of protein to help support the maintenance of a healthy muscle mass during weight loss. This diet also promotes a urinary environment unfavourable to the development of both struvite and calcium oxalate stones. As part of the ROYAL CANIN® Veterinary Range, it is important that this product is only given to your pet when recommended by a veterinary professional. Transitioning your pet from one diet to another should be a smooth and gradual process over a 7–10-day period. Please ensure you follow the correct rationing amount, especially when mix-feeding. To cater to each cat's individual preferences, ROYAL CANIN® Satiety Weight Management is also available as wet food with thin slices in gravy.* *Subject to product availability (1) Flanagan J, Bissot T, Hours MA, Moreno B, Feugier A, German AJ. Success of a weight loss plan for overweight dogs: The results of an international weight loss study. PLoS One. 2017 Sep 8;12(9):e0184199. (2) Hours MA et al. Factors affecting weight loss in client owned cats and dogs: data from an international weight loss study. Proc of 16th Annual AAVN Clinical Nutrition and Research Symposium; Denver (USA); June 8, 2016.
ROYAL CANIN® SATIETY WEIGHT MANAGEMENT dry is a complete dietetic feed for cats, formulated for the reduction of excessive body weight. Low energy density. RECOMMENDATIONS: It is recommended that a veterinarian's opinion be sought before use. Feed SATIETY WEIGHT MANAGEMENT dry until target body weight is achieved and after if required to maintain target body weight. For cats, a transition period when starting the diet is advised. For an efficient weight loss or ideal weight maintenance, the recommended daily energy intake should not be exceeded.

COMPOSITION: Dehydrated poultry protein, vegetable fibres, tapioca, wheat flour, hydrolysed animal proteins, wheat gluten*, maize gluten, animal fats, chicory pulp, minerals, psyllium husks and seeds, fish oil, marigold extract (source of lutein), glucosamine, hydrolysed cartilage (source of chondroitin).

ADDITIVES (per kg): Nutritional additives: Vitamin A: 25000 IU, Vitamin D3: 1000 IU, E1 (Iron): 33 mg, E2 (Iodine): 3.3 mg, E4 (Copper): 10 mg, E5 (Manganese): 43 mg, E6 (Zinc): 133 mg, E8 (Selenium): 0.05 mg - Preservatives - Antioxidants.

ANALYTICAL CONSTITUANTS: Protein: 34.0% - Fat content: 9.0% - Crude ash: 8.6% - Crude fibres: 14.6% - Metabolisable energy: 3040.0 kcal/kg.

| Ideal weight (kg) | Start | 4 weeks after | Maintenance |
| --- | --- | --- | --- |
| - | (g) | (g) | (g) |
| 2 | 29 | 23 | 30 |
| 2,5 | 33 | 27 | 35 |
| 3 | 38 | 30 | 40 |
| 3,5 | 42 | 34 | 45 |
| 4 | 47 | 37 | 49 |
| 4,5 | 51 | 40 | 54 |
| 5 | 55 | 43 | 58 |
| 5,5 | 59 | 46 | 62 |
| 6 | 62 | 49 | 66 |
| 6,5 | 66 | 52 | 70 |
| 7 | 70 | 55 | 73 |
| 7,5 | 73 | 58 | 77 |
| 8 | 76 | 61 | 81 |